product description
SPR Roll-to-roll Automatic Screen Printer for plastic film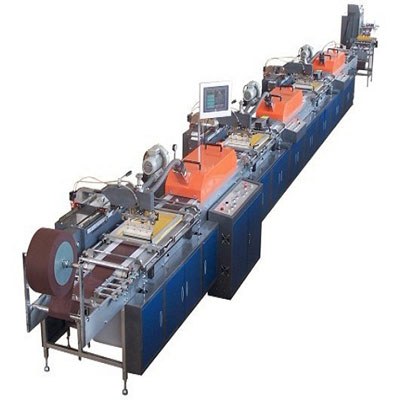 Thismachine adopts theautomaticcontrol of the integration of machine, electricityand gas, and USEStheprinciple of screen printing to make trademark printing forall kinds ofsoftmaterial of ribbon, so that the ink layer of the product isfull and rich,colorfastness is high, covering power is strong, especiallysuitable fordeepbackground color, large area field printing, the effect iswonderful.According to the material anduse of the product, the product needsfor thethickness of the ink layer,bright color, fastness, gloss and patience,andadopts different screenprinting methods and inks, which can be usedforautomatic continuous printingon the surface of the strip material of thewholeroll.
Features:
1. OMRON programmablecontroller(PLC) is adopted in the control circuit system of the whole machineto make thecircuit control simple, reliable and stable.
2. Pneumatic controlprintingunit, equipped with adjustable vacuum suction system, can effectively improvethepositioning accuracy of printing, and it is equipped with a blower device;
3. The scraping movement andthemovement of the surface are respectively controlled by AIRTAC cylinderandfrequency conversion, and the operation is more stable and safe with highprecisionlinear guide rail.
4. The printing stroke andthefixed mechanism of screen plate can be adjusted to facilitate the printing areaofdifferent specifications;
5. The printing unit is modularinsize, compact in structure, reasonable in layout and easy to operate.
SPR Automatic roll to roll ribbon screen printing machine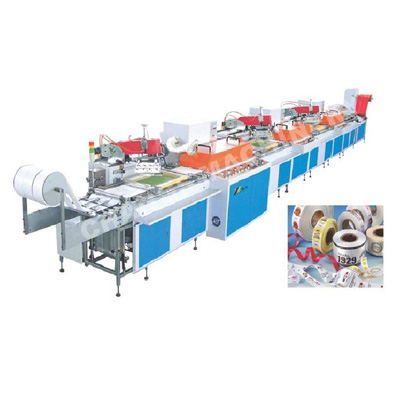 SPR Automatic roll to roll ribbon screen printing machine are suitable for printing on all kinds of roll fabric materials, such as ribbon, label, poly, tapes and so on.
Advantages:
1. The control circuit system takes the advantage of Japan programmable controller (PLC) for simple, reliable and stable control on the circuit.
2. With lifting of pneumatic control silk network edition and adjustable vacuum suction system on the printing units, the machine can greatly improve the printing precision. In addition, the machine is also equipped with blowing device.
3. For scrapping printing and work platform movement, with high precision linear guiding rail, the machine takes the advantage of in-service motor and alternate frequency control for reliable and safe operation.
4. Printing process and network edition fixing unit are adjustable for printing different area with different specifications.
5. With module design, the machine has a solid structure and proper layout for convenient operation.
Company Profile
Wenzhou Changs Machinery Co.Ltd is one of the first company specialized in manufacturing printing machines, packing machines,paper straw machine,plastic machine and paper converting machines,has owned export and import license since 2004.
To serve buyers the best machine and ensure our machines are with reliability quality, our factory employed skilled engineers and using advanced technology equipment, the raw material and components are carefully selected. meanwhile, we have built closely cooperative relationship with domestic colleges, universities and R&D institutes. Further on we have established a solid relationship with reliable equipment suppliers and our service team are got rich experience in the industry.
Changs Machinery Co.Ltd is located in Wenzhou which is a coast city, it is near to Shanghai or Ningbo port. the convenient transportation reduces transport cost and shortened machine's delivery time aswell.
Tel: +86-577-86009991 / 86059991
Fax: +86-577-86066075