Company Profile
Wenzhou Changs Machinery Co.Ltd is one of the first company specialized in manufacturing printing machines, packing machines,paper straw machine,plastic machine and paper converting machines,has owned export and import license since 2004.
To consider our full service convenience, we have set up service office and showing room at DRAGON-MART of Dubai to provide technical service for customers from Middle East and Africa in 2006, and also we have established technical support offices in Mexco, Egpty and Singapore, our service has satisfied with all of our customers. We enjoy sound reputation in oversea's market and domestic.
Tel: +86-577-86009991 / 86059991
Fax: +86-577-86066075
Product Description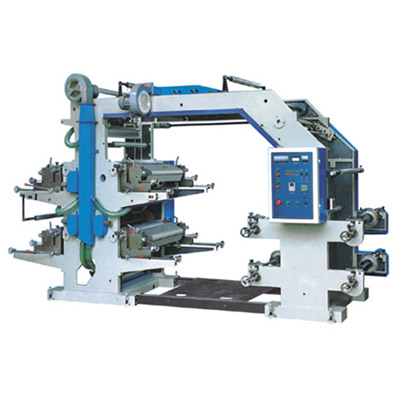 The YT Series flexo printing machine is an ideal product for printing various packing materials, such as polyethylene, polyethylene plastic bag, glass paper and roll paper etc. It is also applicable in producing paper packing bag for food, supermarket handbag, vest bag and clothes bag, etc.
Parameter:
| | |
| --- | --- |
| Model | YT-21200/YT-41200 |
| Max Width of Printing Material | 1200mm |
| Max Printing Width | 1160mm |
| Length Range of Printed Product | 200-800mm |
| Max Diameter of Roll Material | 1000mm |
| Printing Speed | 5-50m/min |
| Thickness of plate (Including Two-sided Glue Paper) | 3.94mm |
| Total Power | 17kW |
| Weight of Machine | 1900kg |
| Overall Dimensions (mm) | 3600*2300*2400 |
Flexo Fabric Label Printing Machine (4 Colors+2Color)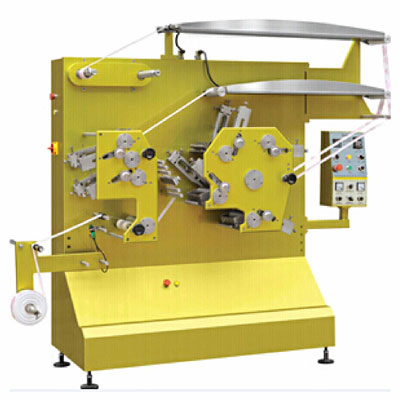 4 colors before printing, 2colors on the back, brightcolor, bettereffect, and better black and white.Itis used for flexographiclabel printing ofribbon, cotton tape, woven label,nylon tape, paper tape andribbon.
Features:
the printingmechanism of the series is that the inkwill spread evenly on the roller first,from the ink roller, the ink transfer tothe printing roller.
flexographicresin plates will collect the ink andthen press the surface of the direct material.
the label willbe dried to complete the entireprinting process.
printing labelcan achieve higher washing fastness byheating the H90 automatic temperaturecontrol oven within 3-8 hours of results.
colorfastness, strong wash and polish, perfect colorregistration, different stabilityof the printing roller.
four colorsbefore printing, two on the back, brightcolor, better effect, and print betterin black and white.
it is used forflexographic label printing of ribbon,cotton tape, woven label, nylon tape,paper tape and ribbon.
Parameters:
| | |
| --- | --- |
| Model | SGS4/2 |
| Printing color | Front4+Back2 |
| Maximum print width | 150mm |
| Minimum print length | 106mm |
| Maximum printing length | 401mm |
| Print speed range | 0-60m/min |
| The total power | 220v,3.5kw |
| Overall dimensions (length * width * height) | 158*76*188cm |
| The weight of the | 620kg |
| Roller cylinder | Standard 180lpi,also can be customed,such as 150lpi,300lpi and 500lpi,to meet different printing requirement. |
| Winding diameter | 420mm |
| Put a roll diameter | 420mm |
Technical indicators:
tape of flexographic printingmachines
it is used for flexographiclabel printing ribbon, cotton tape, woven label, nylon tape, paper