Company Profile
Wenzhou Changs Machinery Co.Ltd is one of the first company specialized in manufacturing printing machines, packing machines,paper straw machine,plastic machine and paper converting machines,has owned export and import license since 2004.
Tel: +86-577-86009991 / 86059991
Fax: +86-577-86066075
Product Description
SGS-1006 Label Printing Machine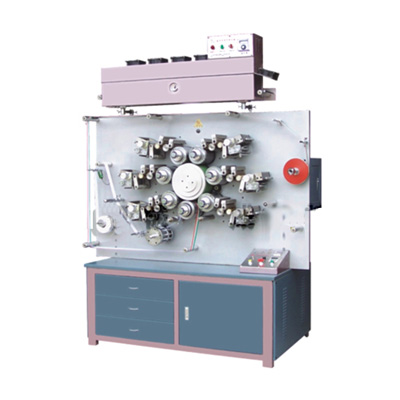 Performance Advantages:
1. The crank rod-type inking system distributes inks reasonably, quickly and evenly.
2. Equipped with automatic oiling and lubrication system, the label printing machine has longer life and lower noise.
3. The engine adopts variable frequency control motor. The speed regulation is stable and saves electricity.
4. Electric eye controlled material discharging: The label printer will automatically shut down when the material is exhausted.
5. Numerical input of printing length, automatic counting.
6. The label printing machine is equipped with infrared automatic drying system (optional)
Features:
1. High-speed rotary printing: printing 3600 meters per hour.
2. Fine printing effect: offset printing brings high quality effect with accurate, crisp, and clear color.
3. Easy operation, easy to master using skills.
4. Wide applicability to printing materials: perform high-speed printing on ribbons, tapes, elastic bands, cotton belts, nylon belts, paper rolls, etc.
5. Synchronous double-side printing: B-type sticker printing machine can print on both sides simultaneously.
Parameters:
| | |
| --- | --- |
| Printing color group | Front 6 colors,front 5 rear 1,front 4 rear 2 |
| maximum printing area | 95x398mm |
| Maximum material width | 100mm |
| Printing speed range | 60m/min |
| Power Supply / Power | 220V/1.5Kw |
| Dimensions LxWxH | 1800x900x1680mm |
| Weight | 1000kg |
Flexo Label Printing Machine (2Colors+1Color)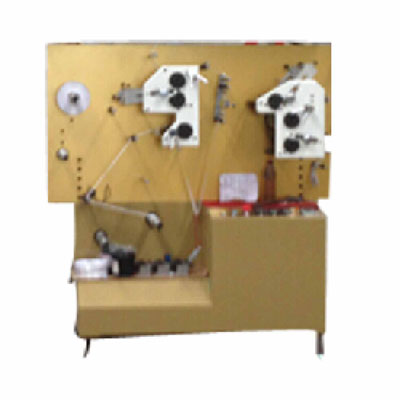 Technical indicators:
tape of flexographicprintingmachines
it is used forflexographiclabel printing ribbon, cotton tape, wovenlabel, nylon tape, paper
Features:
1.the printing mechanism oftheseries is that the ink will spread evenly, top the ink roller at first,fromthe ink roller, the ink transfer to the printing roller.
2.flexographicresin plates willcollect the ink and then press the surface of the directmaterial.
3.the label willbe dried tocomplete the entire printing process.
4. printing labelcan achievehigher washing fastness by heating the H90 automatic temperaturecontrol ovenwithin 3-8 hours of results.
5. colorfastness, strong wash andpolish, perfect color registration, different stabilityof the printing roller.
6. four colorsbefore printing,two on the back, bright color, better effect, and print betterin black andwhite.
7.it is used forflexographiclabel printing of ribbon, cotton tape, woven label, nylon tape,paper tape andribbon.
Parameters:
| | |
| --- | --- |
| Model | SGS2/1 |
| Printing color | Front2 + back1 |
| Maximum print width | 150mm |
| Minimum print width | 106mm |
| Maximum printing length | 401mm |
| Print speed range | 0~60m/min |
| The total power | 220V/3kw |
| Overall dimensions (length * width * height) | 128*73*178(cm) |
| The weight of the | 520kg |
| Anilox roller cylinder | Standard 180lpi, also can be custom make,such as 150lpi,300lpi and 500lpi,to meet different printing requirement. |
| Winding diameter | 420mm |
| Put a roll diameter | 420mm |